Olive Hastings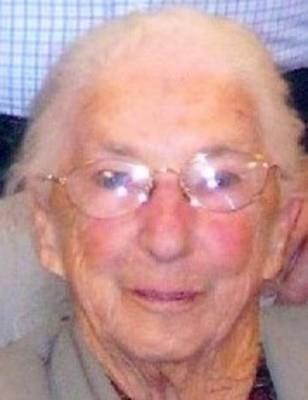 Olive Fern Hastings, 98, of Willards, passed away on Saturday, June 9, 2018 at her home.

Born in Yoder, Kansas, she was the daughter of the late Samuel Miller and Mary Yoder Miller.

She enjoyed quilting with a group of ladies at Fairmount Academy, cooking and baking, and hosting church visitors at her home, and was a member of Forest Grove Salisbury Old School Baptist Church.

Olive is survived by a niece, Marietta A. Robbins & husband, Elbert Robbins of Salisbury; two grandsons, Henry L. Vinyard, III and Joseph Vinyard & wife, Taylor; two great-grandchildren, Clara Vinyard and Andrew Vinyard; three brothers, Ira Miller of WV, Ralph Miller of DE, and Glen Miller of WV; a daughter-in-law, Phyllis Vinyard of Salisbury; and a grandniece, Abbie Torigoe & her husband, Pete; and numerous nieces and nephews.

In addition to her parents, she was also preceded in death by her husband, Elmer F. Hastings in 1982; a son, Henry Vinyard; seven siblings, Elmer Miller, Elizabeth Hofstetter, Barbara Hofstetter, Ada Schneider, Lena Yoder, Sylvia Jester, and Jacob Miller.

A funeral service will be held on Thursday, June 14, 2018, at 11:00 am at the Forest Grove - Salisbury Old School Baptist Church in Parsonsburg with a visitation one hour prior to the service. Interment will follow at Forest Grove Cemetery with Elder Elbert Robbins officiating.

In lieu of flowers, contributions are requested to Forest Grove Salisbury Old School Baptist Church, c/o Jean Leonard, 29140 Waller Road, Delmar, MD 21875.