Margaret Engle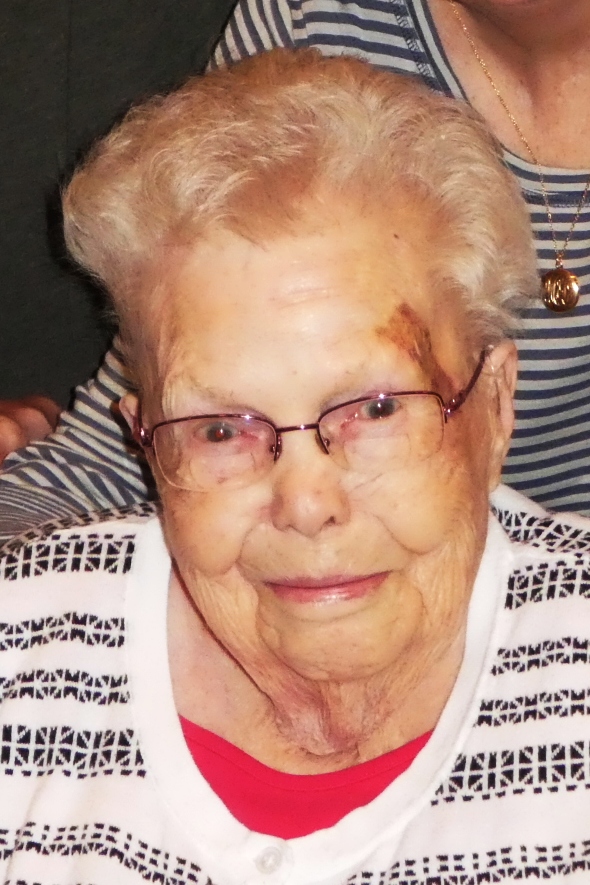 Margaret Laws Engle, of Salisbury, died in her home at the age of 106 of natural causes on May 15. 2018.
She was preceded in death by her husband of 56 years, George W. Engle (2003), and her younger brother Victor H. Laws, Jr (2017). She is survived by a daughter, Lydia Maud Engle Welsh (Tom) of Salisbury, a son George W. Engle, Jr. (Cindy) of Highlands Ranch, Colorado; three grandchildren, Kate Welsh Ferrarello (Pennsylvania), Christopher Engle and Lisa Engle Freyta (Colorado); four great-grandchildren; four nieces and nephews; and numerous cousins.
Mrs. Engle was the daughter of Victor H. Laws, Sr. and Maud Truitt Laws, of Wango. She was a student at Wango One Room School. She graduated from Wicomico High School (1929), received a two-year teaching certificate from then Salisbury Normal School (1931), a bachelorís degree from then Maryland State Teachersí College (1939), and a masterís degree from Teachersí College, Columbia University, New York City, in 1944.
Her teaching career began in Anne Arundel County. After six years, she returned to college earning her bachelorís and masterís degrees. She returned to the Eastern Shore as Supervisor of Elementary Education in Worcester County. After marriage, and the raising of two children, she resumed her career at Snow Hill Elementary School, retiring as Resource Teacher in 1975.
Mrs. Engle was a long-time member of the Worcester County Retired Teachers Association (president for two years), the Maryland and National Retired Teachers Associations, AARP, Samuel Chase Chapter DAR, Beta Chapter Delta Kappa Gamma Society International, Worcester County Womenís Club, Maryland Senior Citizens Hall of Fame, and the Alumni Association of Salisbury University.
From 1950 to 1980, she and her family owned and operated Beachway and Coronet Apartments in Ocean City.
Margaret and George enjoyed entertaining many friends at their home in Wango. She was an accomplished cook. In later years, they also traveled extensively. She had a life-long love of words and enjoyed word puzzles, crossword puzzles and writing short stories of her youth.
A funeral service will be held at the Forest Grove-Salisbury Old School Baptist Church in Parsonsburg at 11:00 AM on Saturday, May 19th with Elder Albert Robbins officiating, followed by a private interment at the Laws Family Cemetery in Wango.
In lieu of flowers, contributions may be made to the Forest Grove-Salisbury Old School Baptist Church, c/o Mrs. William Leonard, Treasurer, 29140 Waller Road, Delmar, MD 21875.